In this weekly seminar we study ethics in theory and in practice. We read and consider portions of works by some of history's greatest and most influential ethical thinkers. Meanwhile, we examine ethical decision-making in real-life engineering situations. The engineering CASE STUDIES we read and discuss in the Regular version are drawn from a wide range of fields, and include:
Engineering disasters
Covid vaccine distribution among wealthy and poor countries
AI bias
A NYC skyscraper in danger of collapse
The Volkswagen emissions scandal
Addressing climate change
Racism and informed consent in clinical trials
Using CRISPR to manipulate animal and human genomes
Effects of social media on people's lives and on society
The power, promise, and dangers of rapidly advancing AI capabilities
We work hard to find short readings that are interesting and thought-provoking.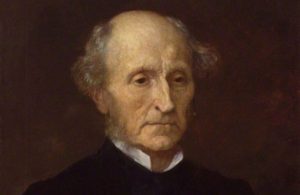 "He who knows only his own side of the case, knows little of that. His reasons may be good, and no one may have been able to refute them. But if he is equally unable to refute the reasons on the opposite side; if he does not so much as know what they are, he has no ground for preferring either opinion." – John Stuart Mill
---