Welcome to Ethics for Engineers!

6 UNITS: 1.082  2.900  6.9320  10.01  16.676  22.014
9 UNITS: 20.005
Engineering School-Wide Elective
Course 10 Restricted Elective
Course 20 Restricted Elective
Gordon Engineering Leadership (GEL) Program Leadership Elective
At MIT you're learning a lot about how to engineer things.
Have you thought enough about why, and when, it's good to do so?
Ethics for Engineers gives you a chance to explore the ethical principles by which an engineer ought to be guided.
It's a course for everyone who will go out and modify the environment, human society or the human body. And for everyone who wants to live a good life.
Sections meet once per week, and feature vigorous discussion and debate
Weekly readings include both foundational texts in ethics and contemporary engineering case studies
We offer four different versions of the course: Regular, AI Focus, BE Focus, and CS Focus
Topics include Justice, Utility, Rights, Safety, AI, CRISPR, Bias, the Environment, and Human Flourishing
Can be taken for 6 units or 9 units (20.005)
There are short weekly writing assignments, no exams or papers (except in the 9 unit version)
[
Read More
]
Schedule for Fall 2023:
| | | |
| --- | --- | --- |
| Mondays 3-5 | Regular version | Prof. Trout, Dr. Peter Hansen |
| Tuesdays 3-5 | BE Focus | Dr. Kathryn Hansen, Prof. Lauffenburger |
| Tuesdays 3-5 | CS Focus | Dr. Peter Hansen |
| Wednesdays 7-9 | Regular Version | Dr. Peter Hansen |
---
Pictured above: Nikola Tesla, Aristotle, Chien-Shiung Wu, Mary Jackson, Martin Luther King, Jr., Barbara McClintock.
---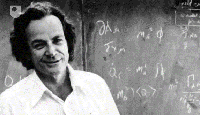 "Scientists take all those things that can be analyzed by observation, and thus the things called science are found out. But there are some things left out, for which the method does not work. This does not mean that those things are unimportant. They are, in fact, in many ways the most important." – Richard Feynman
---
"Technology is changing radically and it's changing us. And we may be a bit overwhelmed right now. We didn't pause and ask questions with the introduction of computers, or cell phones, or the internet. We simply adopted their use and adapted to them. We're keeping up in the marketplace, but there's a sense that we can't stop it…As soon as you say it is 'inevitable' that is when we need to ask: Do we still have choices? And what have we given up to get to where we are?" – Rosalyn Berne
---